«Windsor English Language School and Moscow are now my home!»
I have worked at language schools around the world and this is the first time that I have truly felt comfortable enough to say that. I spend my days working with a group of great teachers and then after work I am able to enjoy one of the most interesting and beautiful cities in the world. Moreover, the students at Windsor are dedicated to achieving their goals, and I enjoy teaching every one of them.
I love Moscow, the contrast of a bustling city during the week and then an often quiet city at the weekend is amazing. The population of Moscow doubles during the working week and then come the weekend many Muscovite's disappear to their dachas (country houses). Anyone who likes eclectic architecture will love Moscow, I have spent many weekends simply walking around looking in awe at the old, very old and new buildings which are often side by side. The shops offer all the pleasures of home and the nightlife is exceptional. Moscow is a multicultural city and it is quite easy to find English speakers, which means it is easy to live here with the bare minimum of Russian language. There is something for everyone here, many different museums, galleries or parks, it would take years to visit them all.

I find it interesting when I read news stories in the western media, what is reported and what is actually happening here is quite different. Even my friends offer up advice about how survive in Russia when they have never actually visited themselves. My reply is usually something like, there are no bears on unicycles, not every Russian drinks vodka and Moscow is one of the safest cities in the world according to statistics. Russian people are awesome and every day I have spent in Russia has given me memories that I will cherish for the rest of my life.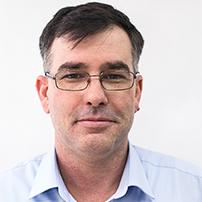 Russell Faulkner