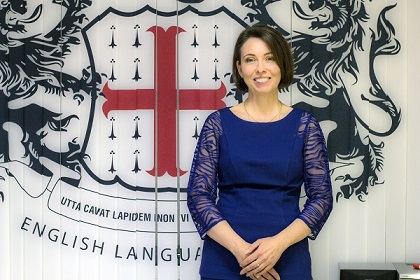 I would like to personally introduce the Windsor English Language School.
Our school is situated in the very heart of Russia, in Moscow. The company started its operations in 2003. Presently there are three schools in the centre of Moscow at convenient locations, and we teach more than thousand students per year.
Most of our clients are students and professional people, who we teach one-to-one or in groups. We use the most effective methods and latest materials in teaching English, and provide quality service to our clients.
We are proud to have an excellent team of experienced and dedicated teachers, mostly native speakers, many of them working at the school for a number of years.
One of our specializations is exam preparation classes. The International English Language Testing System (IELTS) is a high-stakes exam for many Russians. Therefore, in 2011, we opened an IELTS Preparation Centre, which is meets the needs of IELTS exam students. IELTS classes, both group and individual, are now conducted at all our schools.
Our General English courses are based on the latest edition of the National Geographic Cengage Outcomes textbook series and are well supported with online as well as print resources and are an engaging and highly regarded course.
Our courses for Young Learners range from Kid's Club for the 3-6 year age group based on the Cambridge Super Safari series focusing on play and activity based learning, to Cambridge Super Minds texts for the 6-12 year olds which continue the activity based learning and also introduce the use of online and DVD ROM support materials. For teens we use the Cambridge Think series which not only focusses on English language skills but additionally critical thinking skills and values education.
We do our best to make Windsor School a great place to study and work. Whether you are a partner, a teacher or a new student, we look forward to hearing from you.

Yulia Nikonova

Presentation about Windsor school